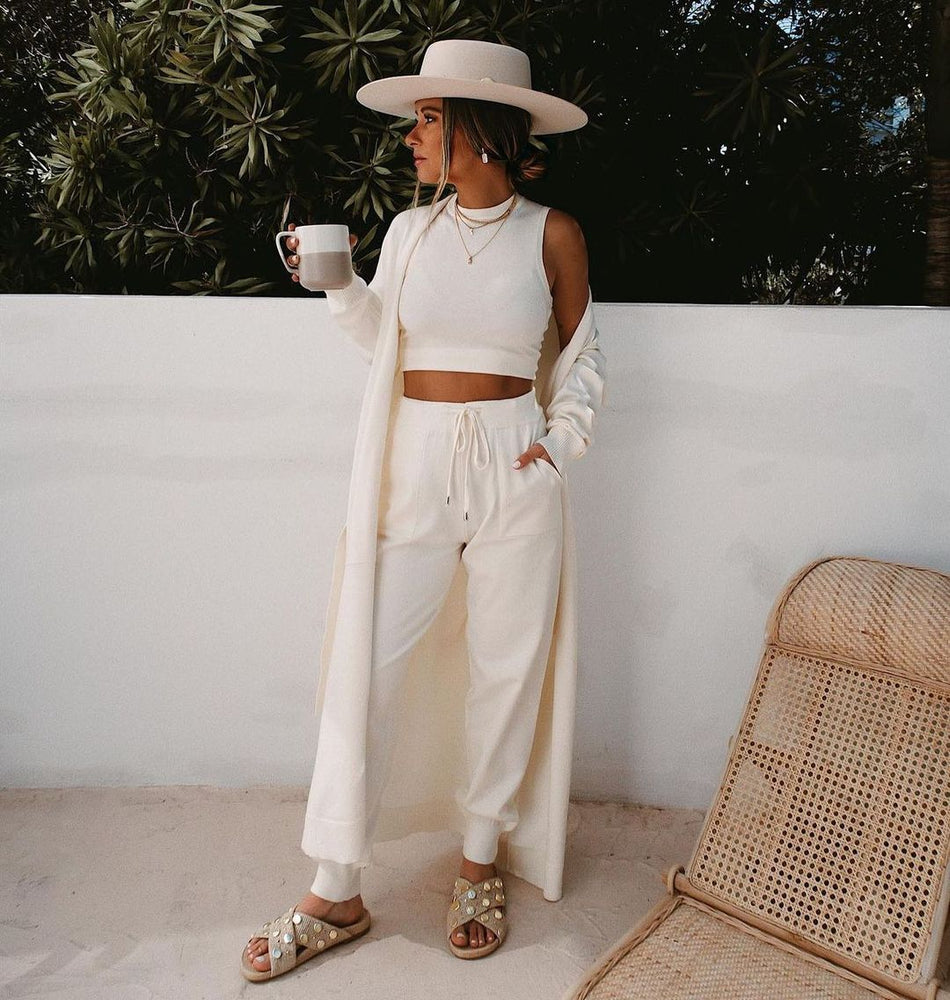 Festival season is upon us, and one of the most anticipated events is Coachella. It's a music and arts festival that takes place in Indio, California, and attracts people from all over the world. The festival has become just as much about fashion as it is about the music, with people dressing up in their best festival outfits. Here's a guide on what types of clothes are trendy and what people usually wear at Coachella:
Crochet
Crochet is a popular trend at Coachella. It's a fun and flirty way to add texture to your outfit. Whether you opt for a crochet top or dress, it's a surefire way to make a statement.
Adriana Lima wearing our Kirby Brown boots. 
Fringe
Fringe is another popular trend at Coachella. It adds movement to your outfit and creates a bohemian vibe. Fringe vests, jackets, and skirts are all great options to add to your festival wardrobe.
Denim
Denim shorts, skirts, and jackets are a staple at Coachella. They're versatile and can be dressed up or down depending on your outfit. High-waisted denim shorts paired with a crop top and boots is a classic festival look.
Mila Seikaly wearing our Juana White boots. 
Flowy Dresses and Skirts
Flowy dresses and skirts are a great option for Coachella. They're comfortable, easy to wear, and provide plenty of ventilation on hot days. Choose a dress or skirt in a fun print or bold color to make a statement.
Rachel Love Platt wearing our Kirby Brown boots.
Cowboy Boots
Cowboy boots are a timeless fashion staple that add a touch of western flair to any outfit. They pair well with flowy dresses, denim shorts, and fringe jackets, which are all popular festival fashion choices. They are also designed for comfort and durability and made with high-quality materials that can withstand long hours of walking and dancing.
Our very own Juana Tan boots. 
Hats
Hats are a must-have accessory at Coachella. They provide sun protection and add a stylish touch to your outfit. Floppy hats and wide-brimmed hats are all popular choices.
Rachel Proctor wearing our Zoe Nude sandals. 
Coachella style is all about fun, bohemian fashion. Don't be afraid to experiment with your style and have fun with your festival outfits. At
Vicson
we're really proud of our
festival collection
, which includes boots and sandals for all fashion styles. Enjoy this festival season!