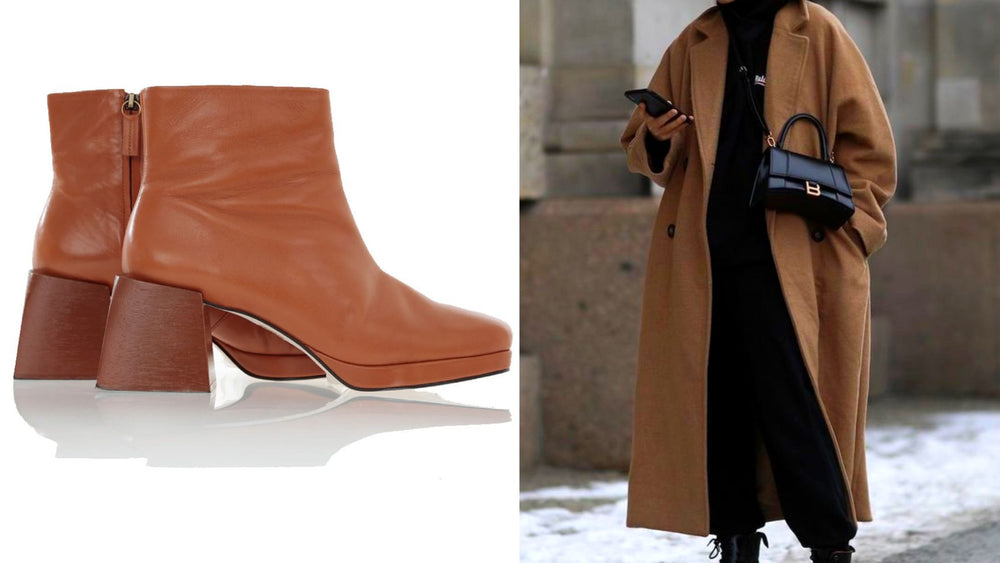 Thanksgiving is just around the corner, and it's the perfect time to embrace the fall season and celebrate with loved ones. Whether you're gathering with family or having a Friendsgiving feast, dressing for the occasion can be a delightful part of the celebration. In this article, we'll explore some chic outfit ideas for Thanksgiving, with a special emphasis on those dazzling party shoes!

1. Cozy Chic in Earthy Tones
One of the signature elements of Thanksgiving is the

 

warm,

 

rustic colors

 

associated with the season. Consider a cozy sweater dress in earthy tones like rust, mustard, or olive. Pair it with over-the-knee suede boots or ankle booties with subtle embellishments. These shoes will add a touch of sophistication and keep you comfortable throughout the day.

2. Boho Vibes with Maxi Skirt
If you prefer a bohemian look, choose a flowy maxi skirt with an autumnal vibe. Pair it with a tucked-in blouse and a pair of shiny boots. Fringed or embroidered details on your boots can give your outfit that free-spirited, boho touch that's perfect for the season.


3. Sparkling in Sequins
Thanksgiving is also a time to embrace a little shimmer and sparkle, especially as the holiday season kicks off. Consider a sequined skirt or a top paired with dark denim. Complement this dazzling look with a pair of glittering stilettos or metallic block-heeled sandals. These shoes will make you stand out and set the mood for the upcoming festive season.

4. Effortless Style in Jumpsuit
For a more effortless yet stylish look, choose a long skirt in a fall-appropriate color. Accessorize with a statement belt and pointed-toe ankle boots with a block heel. This combination offers comfort and style, perfect for enjoying the Thanksgiving meal and the subsequent festivities!
5. Classic Heels with a Twist
If you're wearing a classic, simple dress, you can make a bold statement with your footwear. Opt for classic pumps in a standout color or with a unique texture. These shoes can be the focal point of your outfit, ensuring all eyes are on you.
As you prepare to celebrate Thanksgiving  with your loved ones, don't forget to put some thought into your outfit. Choosing the right party shoes can take your look to the next level and help you feel confident and stylish. So, whether you're going for cozy chic or sparkling elegance, remember that your shoes can make all the difference in your Thanksgiving fashion game. Enjoy the holiday season in style!