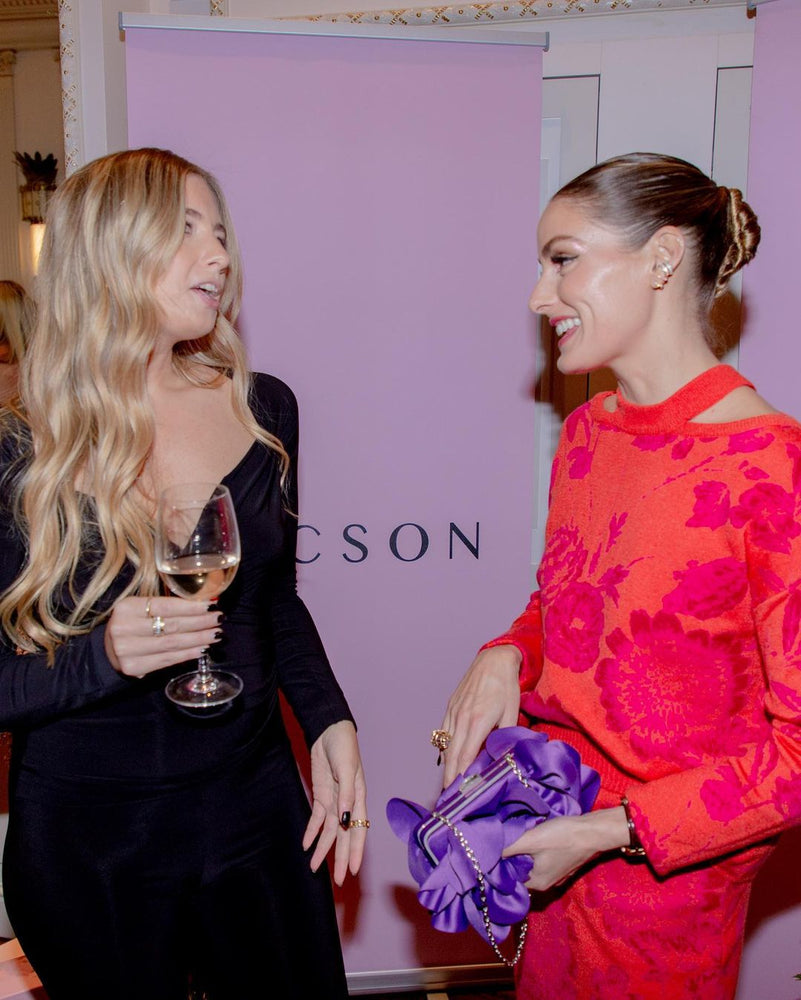 2022 was a year of incredible growth for Vicson. We created, we traveled, we partied… we were definitely busy! Here are some highlights of our year: 
We were featured in Marie Claire and Forbes and our founder was interviewed by Footwear News and La Nacion, where she talked about our new launch and her journey as an immigrant entrepreneur. 
We launched our fall drop—a bold collection of shoes that was our most complete so far! It included three new boot models: Liz, Marian, and Jandra. We shot the new campaign in Madrid, soaking up the European fall vibes. 
We added new colors to fan-favorite shoe lines, including our beloved Juana boots.
We celebrated with an incredible cocktail party in New York City! Our friends Brooks Nader and Olivia Palermo stopped by, while we enjoyed some drinks at Angelinna Paris USA and listened to Pamela Tick's DJ set.
Olivia Palermo and our creative director, Victoria Cirigliano. 
We also launched our Holiday-themed Mia sandals, the perfect shoes to wear for any New Year's party! 
Mia comes in Silver, Green, and Purple. 
We couldn't have done it without you! We're excited to look back at this year, but we know there's still more work to be done. We've got big plans for 2023—and it's going to be amazing!