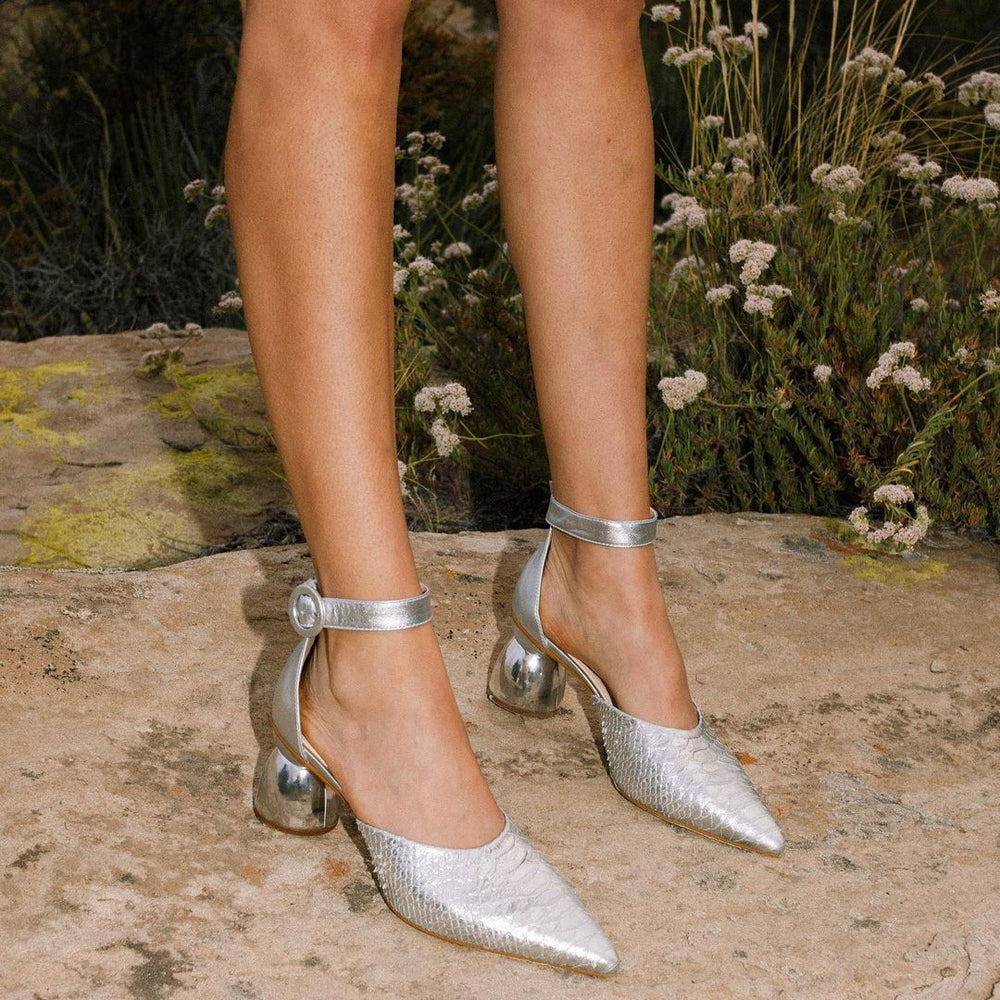 Wedding season is upon us, and it's the perfect time to let loose and enjoy with friends and family. As a guest, it's not only important to dress your best but also to choose the perfect pair of shoes that will allow you to dance the night away in comfort and style. 
In this blog post, we will guide you through the process of finding the perfect shoes for attending weddings, so that you can look fabulous and enjoy every moment on the dance floor.
Comfort is key 
You'll likely be on your feet for extended periods, so choose shoes that offer support and cushioning. This means padded insoles, neoprene lining, and arch support.You should also make sure they're made out of soft, breathable materials like leather to prevent any discomfort or blisters throughout the night.
Style and elegance
Classic options like pumps, strappy sandals, or elegant ballet flats can effortlessly elevate your ensemble. Metallic finishes, embellishments, or trendy colors can add a touch of glamour and make your shoes a statement piece.
Our Mia sandals in three different colors. 
Consider the venue
The choice of heel height depends on your personal preferences and comfort level. However, you should also keep in mind the venue and the type of surface you'll be walking on. Stilettos might not be the best option for an outdoor wedding on grass or sand. Pumps or platform heels can provide the desired height while offering stability and ease of movement.
Dancing with ease 
Weddings are incomplete without dancing, and your choice of shoes should allow you to hit the dance floor with confidence. You might want to choose shoes with secure straps or closures to prevent any mishaps while grooving to the music. Shoes with non-slip soles are also a great choice to ensure stability on the dance floor. 
Our Naomi sandals. 
PRO TIP: Practice walking and dancing in your shoes before the big day to make sure they are comfortable and provide the necessary support for all-night dancing.
Coordinate with your dresses
To make the most of your shoe investment take into account the dresses you already own. Versatility is always smart;  if you have a collection of dresses in many colors, you can go for neutral shoes. Nude, silver, or black shoes are timeless choices that can be paired with almost any dress color. However, while neutral shoe colors are a safe bet, don't be afraid to experiment and add a pop of color or metallic accents to your outfit if the dress allows for it!
Our Helena pumps. 
At Vicson, we make shoes for every occasion, focusing on comfort and style. We make sure that you can go to any party dressed to the nines while also feeling secure. Check out our collection of high heels, where you'll find everything from strappy sandals, to safe pumps, to bold stilettos and platforms. Enjoy this wedding season!