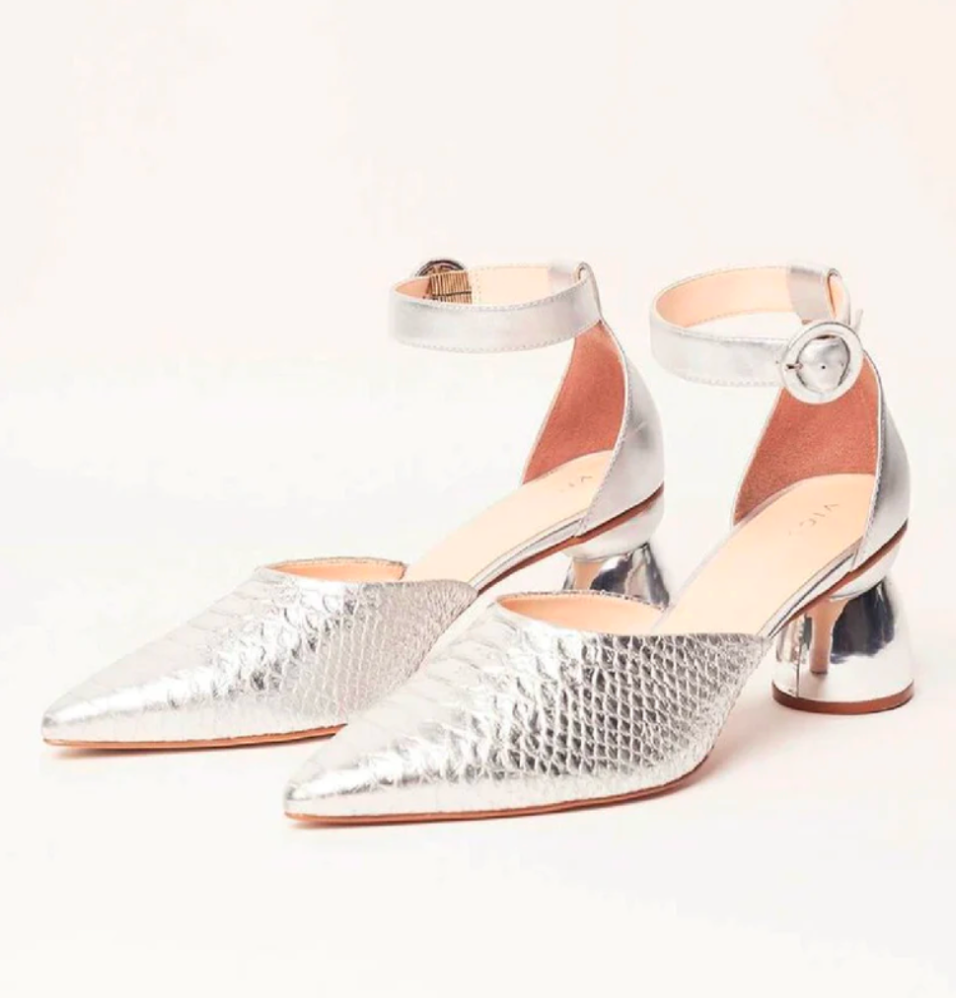 Metallic Shoes: We understand that they're too cool to wear just anytime, but we also know that these specific colors can be a bit challenging to match. That's why, at Vicson, we're bringing you a series of key points to consider when choosing the perfect outfit for your metallic shoes!
Choose footwear with timeless structures
We strive to ensure that fashion trends don't overwhelm your outfit choices! That's why, in this case, we've reimagined the "Pump Heel style". By retaining classic structure, it's easy to pair with basic and timeless pieces, whether it's wide-leg pants and a tank top for a casual look or a complete transformation into a date night with a little black dress! 

Our Helena Pumps.
  Tap to see our Helena Pumps in Black.
Plenty of shine, but a low profile.

Pairing shoes that seem designed for everyday wear but unexpectedly boast an abundance of shine and metallic accents, effectively making them declare, 'Hey, I'm here!' can pose a bit of a styling challenge. That's why we suggest trying to balance these types of colors and shines as if they were their own architecture: simple. Opting for black pants or skirts to offset the saturation of the shines is a great choice.
More is more
Another option (and our favorite) is for you to dare to continue mixing with this color palette. How about pairing some shiny green metallic shoes with matching silver metallic pants? The purpose of dressing is to have fun, stand out, leave our mark on the world, and express our mood! We love layering and playing with warm and cool tones this season.

It's not an easy task to combine, the options for metallic shoes are endless! That's why we invite you to explore our website and find your perfect pair.