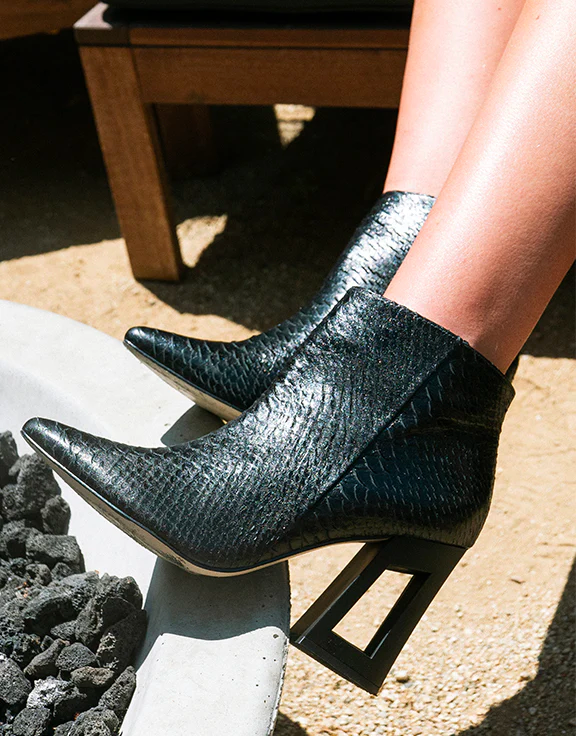 Ankle boots are having a moment right now, and for good reason. They're incredibly versatile and can be worn with all sorts of outfits, from jeans to dresses. They are a shoe style that features a shorter heel, usually around 1-3 inches tall and they are considered a staple in anyone's wardrobe. Here are some reasons why we love them: 
They make your legs look longer
The main real reason why we love ankle boots is because they make your legs look fantastic! Ankle boots are built to hug your calf muscles, which makes them seem longer than they truly are. Knee-high boots can be daunting for people with short legs or wide calves, but ankle boots are a safe bet for everyone. 
They are extremely versatile
Ankle boots are super comfortable and keep your feet nice and warm in cold weather, but they also look amazing with summer dresses and skirts.
The best part about ankle boots is that they can be worn with just about anything! They can be rock and roll, they can be classy, they can be colorful and fun, or sober and professional—it all depends on what you wear them with. They're versatile enough to go from work to play, so they are the perfect day-to-night shoe. 
They come in many different styles 
Ankle shoes are merely a shoe height. They come in a variety of colors and styles so you can find exactly what you're looking for. In our shop, we have five different styles of ankle boots! Whether you're looking for stilettos or chunky heels, something neutral or fun and colorful, ankle boots have got you covered. 
What do you think? Do you love ankle boots as much as we do? Let us know in the comments below! 
Are you looking for a brand new pair of boots? At Vicson we have tons of different options for you to check out. We make high-quality leather shoes with a focus on comfort, all ethically handmade.