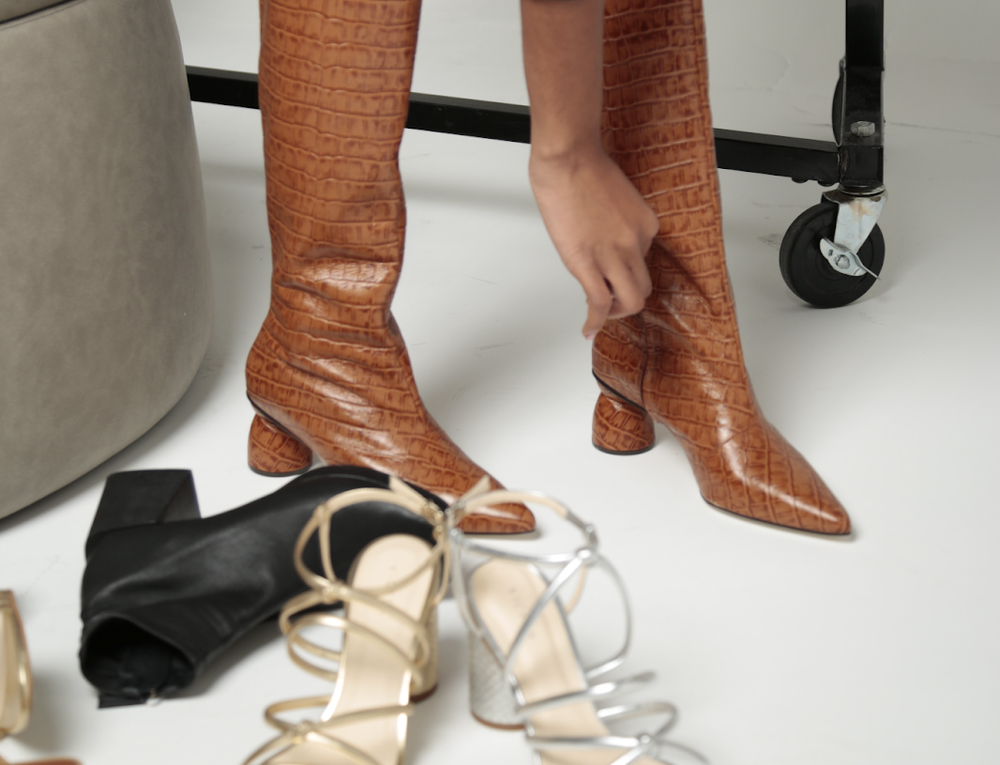 Packing for a trip is one of the most stressful parts of traveling, especially if you have to limit what you're bringing with you. Packing light is a fine art, and some people say it takes years of experience to get it right. We disagree! It's all about knowing what you're going to need, and only bringing that stuff. This can be a delicate balance—but it's not impossible to achieve!
Combine your clothes to get different outfits.
For example, if you were going on a weeklong vacation where you would be able to do laundry once or twice, then you could bring two pairs of pants and two tops—and then just wear one outfit per day. This way, when it's time to wash your clothes, all of them will be ready at once! 
Prioritize versatile and neutral clothes. 
When you're packing for a trip, choose versatile items of clothing first—things like jeans and tees work well because they're easy to pair up with other items in your wardrobe and they can fit into almost any situation. This also includes items like shirts with long sleeves that can double as pajamas if needed. 
The best way to ensure you have clothing options is to pack neutral clothes that match all the other items in your closet. This way, no matter what happens throughout your trip, you'll be able to put together something functional and stylish.
Here's @summerofdianne wearing our Zoe Nude slides! 
Take pictures! 
Here's a trick: take a photo of all your outfits before you leave, so you know exactly what you're taking with you and how to combine it. This way, you'll be able to make sure everything fits in your suitcase without leaving anything behind or struggling with how much space each item takes up.
Choose light fabrics. 
Instead of packing lots of bulky clothes, try picking light fabrics like linen or cotton. If you're going to an area where it's going to be cold, pick one neutral coat and wear it while you travel —don't take up most of your luggage space with heavy, thick clothing! 
Pick your essentials. 
Before you pack anything, make a list of the essentials for your trip. These are items of clothing that will work with any outfit and can be worn multiple times without getting dirty or wrinkled. Some examples could be: 
A neutral-colored button-down shirt or t-shirt:

You can wear this over anything from jeans to a bathing suit, and it will look great in any situation.

A pair of black pants:

These are versatile enough to go with anything and they're also more formal than jeans.

A pair of sneakers or flats:

If you plan on doing some traveling during your trip (or if there's just no way around walking), then make sure your shoes are comfy enough. 
Our Erin Sandals are the perfect intersection between style and comfort. 
No more "just in case"s. 
The key to packing light is to only pack things you know you're going to use. If you're traveling for business, it can be tempting to pack extra clothes, just in case the weather changes, or you need something different for after-office drinks. But we're here to dissuade you! If you're not sure if you're going to wear something, don't bring it. You'll end up carrying it around with you the entire trip and getting annoyed by it.
We hope these tips were helpful! At Vicson we're really proud of how comfortable and versatile our shoes are, making them the perfect option for women on-the-go. You can check out our entire collection here, on our website. Happy travels!