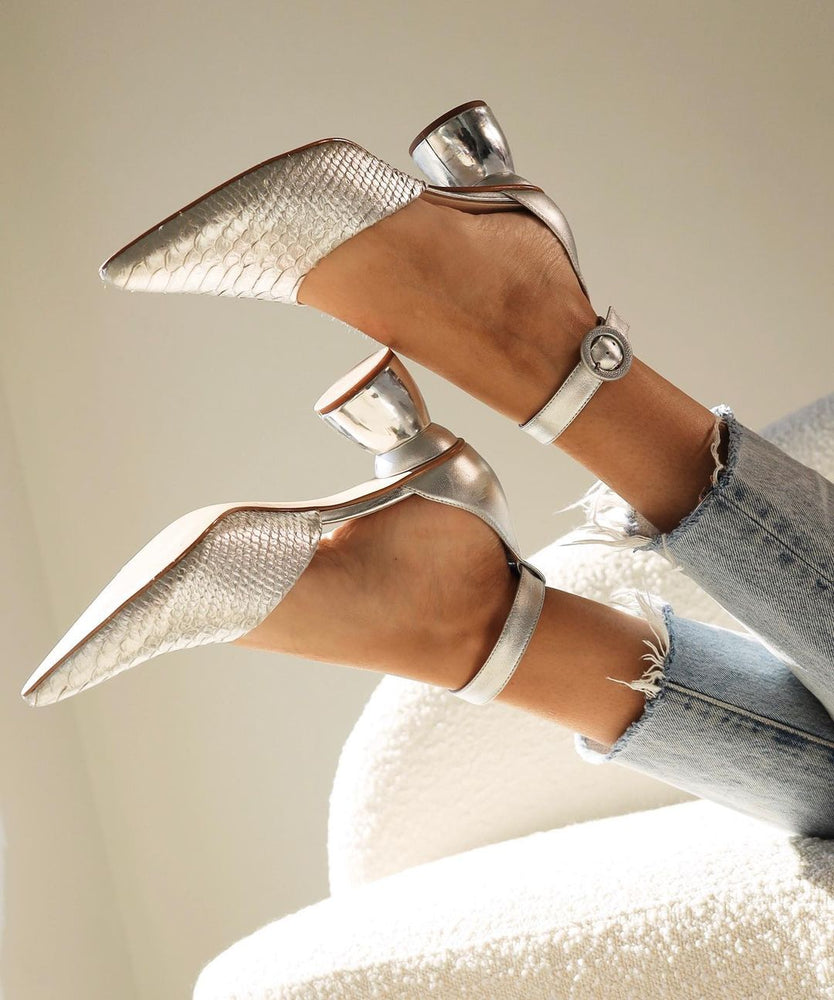 The most comfortable shoes are the ones that fit you like a glove, and our shoes fit like the best gloves you've ever worn! We started Vicson with the idea that fashion shouldn't have to hurt, which is why comfort has always been our number one priority. Here are some of the ways we make our shoes (even heels!) easy to wear all day long. 
We use stretchy leather
Leather is a must for comfort: it's soft and flexible, so it conforms to your feet as you walk—and it never feels tight or constricting. We only use stretchy, noble leathers from Brazil, which means you won't get stiff shoes that take ages to break into. 
Our Liz boots. 
We add padded insoles 
We know you're going to be wearing your shoes for a long time, so we add padded insoles. Our soles are soft and squishy so they mold to your foot over time.
Our brand new Mia Sandals.
We line our shoes in neoprene
We make sure all our shoes are lined in neoprene—a material that protects your skin from abrasions and helps keep your feet cool no matter how hot the temperature outside is (it's the material used in wetsuits, and it helps wick moisture!). It also adds a little extra padding where you need it most, like on the back of your heel.
We ensure your feet feel supported 
And finally, because we love heels as much as anyone else, we make sure that all of our shoes make you feel supported. This could be by using a wider heel, or by adding ankle straps to make your foot feel stable. 
Our Helena Silver shoes have ankle straps for extra support! 
We know that nothing is more uncomfortable than having sore feet, so we go above and beyond to make shoes that are chic and comfy, with our signature "girly meets edgy" aesthetic. You can find our entire collection on our shop, or check out our Instagram account!