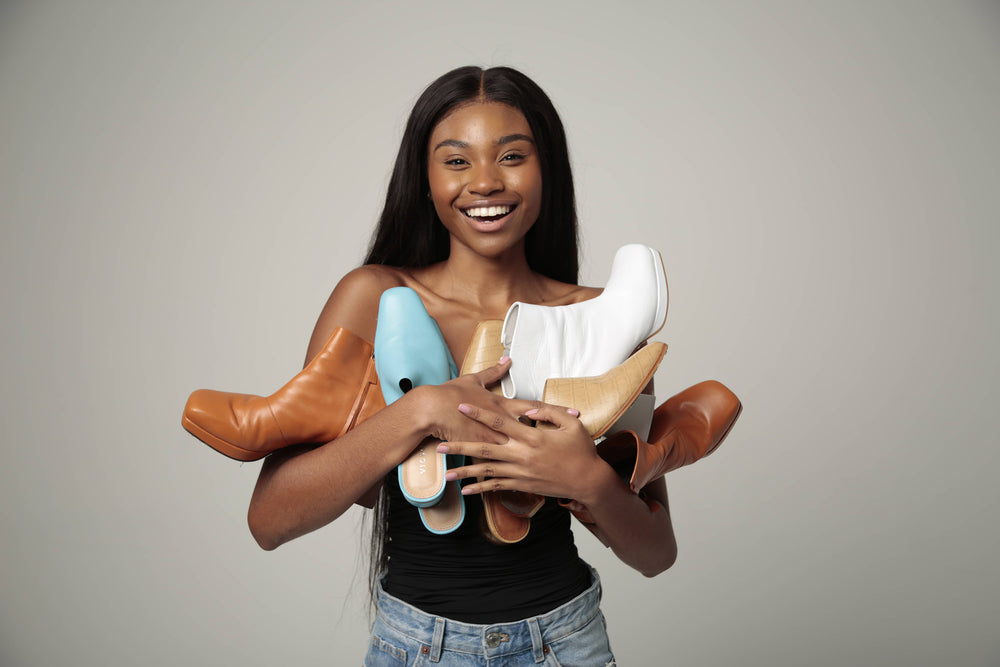 There's nothing like a good pair of leather shoes. They're stylish, they last forever, and they're great for all kinds of occasions. But there's one thing you need to know about leather shoes: they require extra special care. 
General Tips
Avoid exposing your leather shoes to water. If they get wet, let them dry naturally and be sure not to put them on until they're completely dry. If your shoes get wet anyway (and it happens!), pat them with a clean cloth until dry and then apply some leather conditioner. Make sure you give them time to dry out before wearing them again so that mold doesn't form inside of them.

Keep your shoes o

ut of direct sunlight and away from heat

! This can help prevent cracks from forming over time.

It's also a good idea to

stuff the toe end of your shoes with paper

, so they can keep their shape.
Cleaning
If your brand new shoes get stained, you might panic. Don't worry, cleaning leather is actually really easy! 
When you just need to brush off dust, you can use a

soft cloth

to do it.

If a more intense clean is required, you can

lather your shoes with soap using a damp paper towel or cloth. Wipe excess soap from the shoes and air dry.

Your laces got dirty?

Remove them from your shoes and hand wash them with laundry detergent in a small container.

You should wait for them to be completely dry before lacing up your shoes again.
Conditioning
It's best to apply leather conditioner regularly—once every month is fine—but make sure you let it soak into the leather for about five minutes before buffing it off with a soft cloth or brush. This will help preserve the leather and keep it from drying out too quickly (which can cause cracking). You can get leather conditioner at your local shoe shop. 
Polishing
Polishing your shoes might seem like something out of an old-timey movie, but it's an important part of shoe care. It's not just an aesthetic choice, it also adds a protective coating to your shoes that shields them from dirt and other debris. Of course, shining your shoes is optional, and you might not need it if you keep your shoes properly conditioned. 
You can use any kind of shoe polish you want, either colored or neutral (if you have many bright-colored shoes we suggest getting a neutral one). Just be sure not to use too much—you don't want to saturate the leather or make it look greasy or oily. Just a light coat should do it!
To shine your leather shoes, use a soft brush or cloth and apply a small amount of polish to each shoe. Rub the polish into the leather in circular motions until you've covered the entire surface of both shoes, including the sides and heels.
We hope these tips were helpful! We are really proud of how durable our leather shoes are, and we want them to last for a very long time. We have shoes for all occasions, and we work hard to make them as comfortable as possible. Check them out here, on our website!