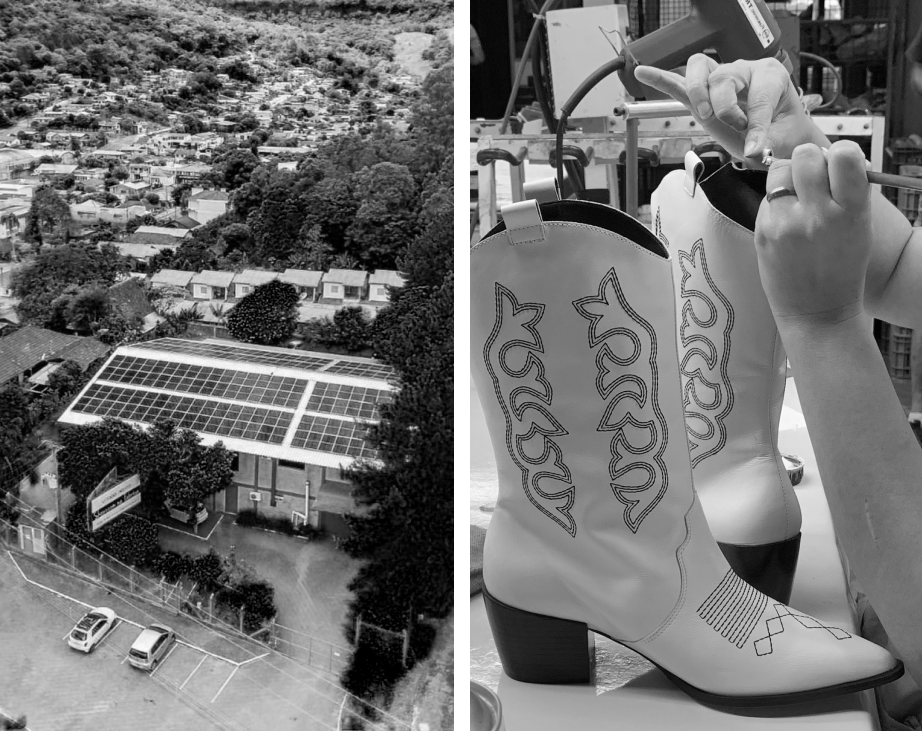 We wanted to give you a glimpse behind the scenes of our shoemaking process! We strive to be as transparent as possible about how our shoes are made. 
We know how important it is for customers to trust fashion brands, especially with the negative impact that fast fashion has had on people and the environment in the past couple of decades. We believe that quality shoes should last forever if they are made with care and high-quality materials (and ours definitely are!).
All our shoes are ethically handmade in Novo Hamburgo, Brazil, a city that is home to the world's best shoe factories. We work with the most amazing factory run by a mother/daughter duo that employs mostly women who are fairly compensated for their dedicated work. 
The factory is as sustainable as it can be, they have solar panels and are extremely conscious about waste. They provide us with the best, most noble leathers in the market and together we design our unique heels and boots.
Want to learn more about us as a brand? You can check out the About Us tab on our website and learn more about our Creative Director, Victoria Cirigliano. You can also follow us on Instagram to keep up to date with all our news!