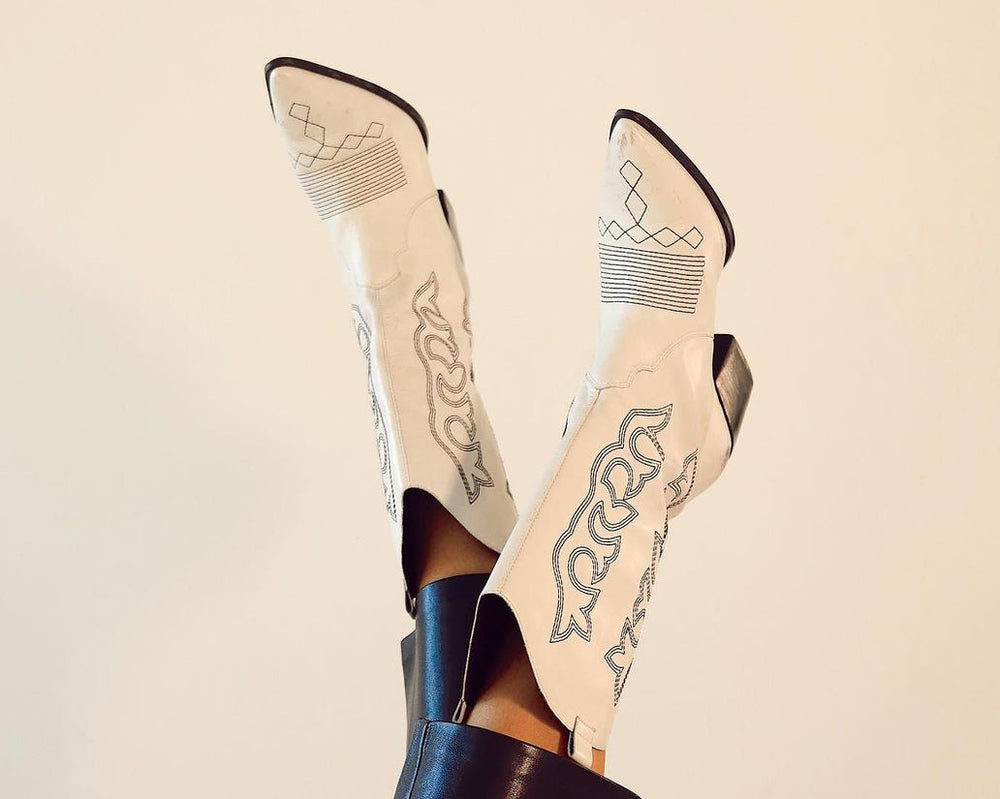 The cowboy boot is one of the most iconic shoe styles in fashion history. It's been around since the 19th century, when it was worn by cowboys on their long, arduous journeys across the wild west. Today, the cowboy boot has been adapted to fit into our modern lives. They come in all colors and materials, from leather to suede to canvas—and you can wear them with nearly any outfit as long as you know how to style them properly.
Like most trends, cowboy boots were originally designed to meet a specific need—in this case,  protection while riding horses. When you're walking around town you don't really need anything more than your favorite pair of sneakers or flats. But when you're out on a ranch or in the wilds? You want something that will keep your feet safe and secure without sacrificing comfort or style. That's where cowboy boots come in!
Nowadays, there are plenty of reasons why people love wearing them again—and now that they're making their way back into mainstream fashion, here are some tips for how to wear them in a modern context:
1) Wear them with a dress
This is an easy way to change up your everyday looks, since the boots can really make a statement. You can also pair them with denim shorts, for some rural vibes!
Our very own Juana White boots 
2) Wear them with sweaters and shorts
This look is perfect if you want to run errands around town in style. Cowboy boots are really comfortable, and look great combined with knits. This look plays into the "model-off-duty" style (which you can read more about here), being stylish and fashionable but still comfortable. 
3) Wear them with an evening dress or jumpsuit 
Your boots can give an unexpected twist on an otherwise ordinary look. They are a great way to add flair to an outfit that could be boring or too simple.
But what makes a great pair of cowboy boots? It depends on what kind of look you're going for. If you want a more classic western vibe, choose a darker brown color with low heels and simple stitching details like stars or hearts. For an edgier look, try black leather with studs or spikes. Whatever you choose, remember: cowboy boots are about feeling confident and comfortable in whatever style fits your personality best.
Our Juana boot is one of our bestsellers! We wanted to make a cowboy boot that felt modern, while keeping some iconic details, like the shape and the embroidery. It comes in black and white, and it really goes with any outfit you can think of. You can also check out our online store for more fun and comfortable shoes. 
So what are you waiting for? Rock your boots with confidence and show the world that you don't need to be told how to dress by anyone but yourself. When it comes to cowboy boots, there's no right way or wrong way—there's just your way!