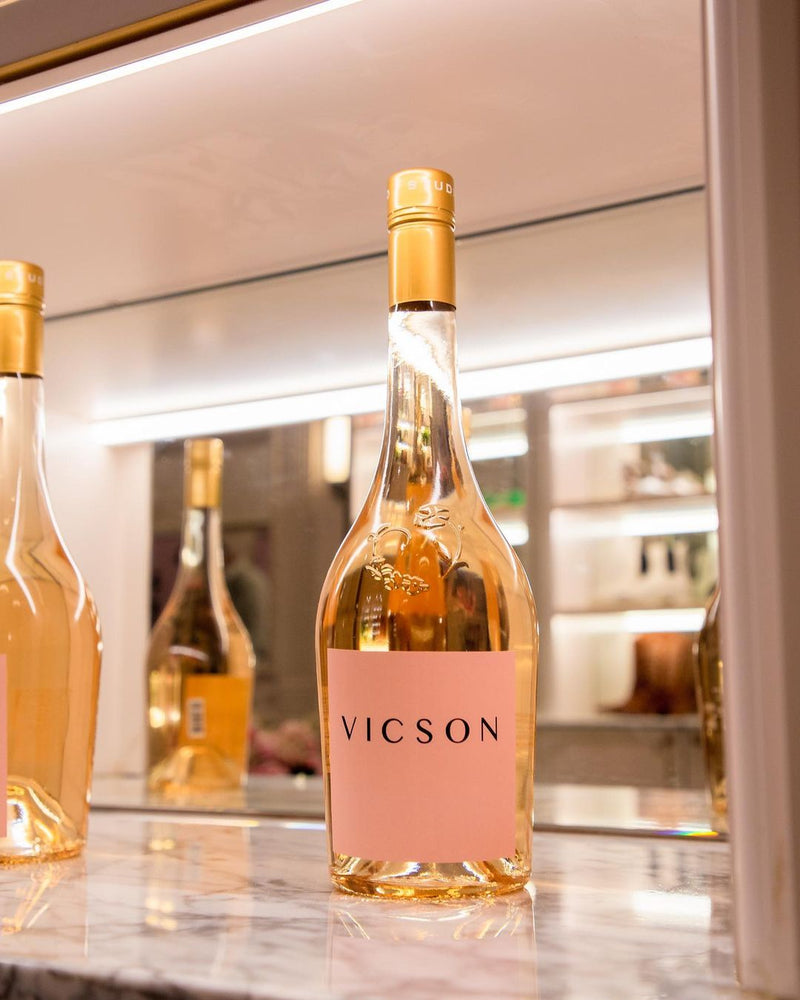 On November 4th, we held an intimate cocktail party in Angelina Paris USA in New York City. The night was a celebration of our brand new fall launch. Our guests were treated to delicious drinks and hors d'oeuvres, as well as an incredible performance by DJ Pamela Tick.
The space was perfect for the occasion and the vibe was just right. We were surrounded by flowers and pink and gold details. The crowd was great, too—we had friends, family, and we're so grateful for our Vicson Girls who came out to celebrate with us. We also had Brooks Nader and Olivia Palermo in attendance! They helped us toast to this incredible launch. 

Brooks Nader wearing our Jandra boots. 


This launch was also a chance to show our clients that we listen to them. We wanted to make sure that they felt like they had a voice in what we did next, which is why we expanded our Juana collection, which is a fan favorite. The boots now come in two new versions, Juana Green and Juana Tan. 
We're so thrilled about how far we've come since launching this brand just a few years ago. It's been so fun watching it evolve over time into something new and fresh every season. Let's toast to more exciting events to come!