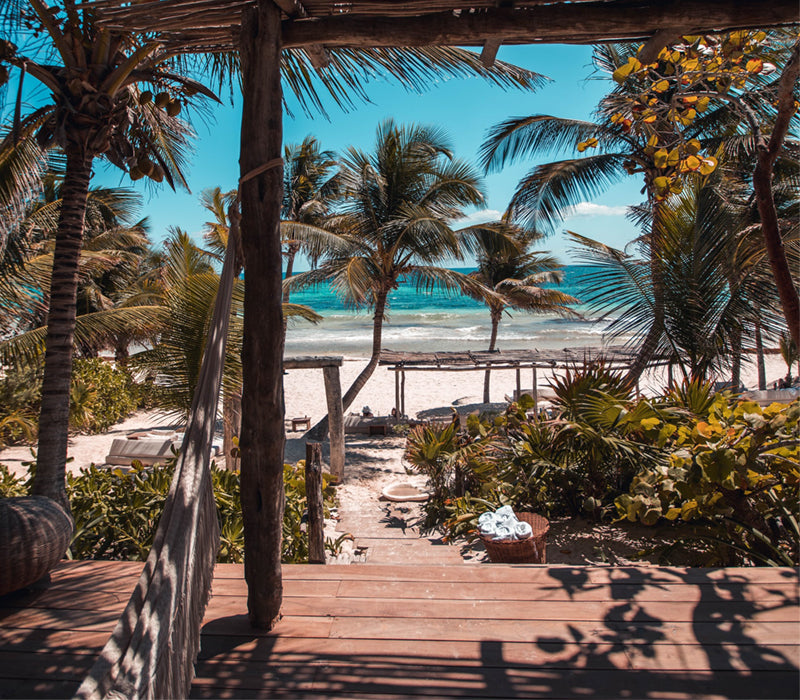 Tulum is by far one of my favorite getaways whenever I need to disconnect and recharge my energy. Its the perfect place to do that. The whole town has a zen vibe that will automatically relax you.
My favorite hotel to stay is the Nomade hotel, it has the best ambiance, great service and the restaurants are to die for. Have the best tacos at it's beach restaurant "La Popular". For a fun night out and awesome food head to "Gitano" you can have dinner first and then head to the bar at the end of the restaurants for drinks and some dancing.
For really unique dishes and super flavoury ingredients go have dinner at "Arca". "Casa banana" is algo a great spot.

For a super relaxed lunch at the beach (literally) head to the "Be Tulum" beach restaurant. Another amazing spot for lunch especially if you want to take a break from the delish tacos go spend the day at "Posada Margherita" where you can enjoy a day at the beach and then have the best Italian meal.

What I love the most about Tulum is it's super chill vibe, you can ride by bike through all over the town while you stop for iced matchas or yummy açaí bowls.

Some activities I highly recommend are of course going to Cenote Dos Ojos where you'll be swimming in a hidden natural pool full of vegetation, it's for sure a surreal experience.

If you are staying during full moon go be part of the rituals surrounding this event that will leave you feeling energized and completely zen.

Another must is go watch the sunset at ones of Azulik nests where you'll be able to drink some cocktails while watching the most incredible sunset.


For packing I recommend super light weighted clothing and easy dresses since Tulum has a super chill vibe. A Must Pack are our Dixon boots either in black and/or white ( I took the white ones) and there were perfect for strolling around town and going to dinner.

Hope you enjoyed my tips! Now start planning and packing!

xx,

Victoria