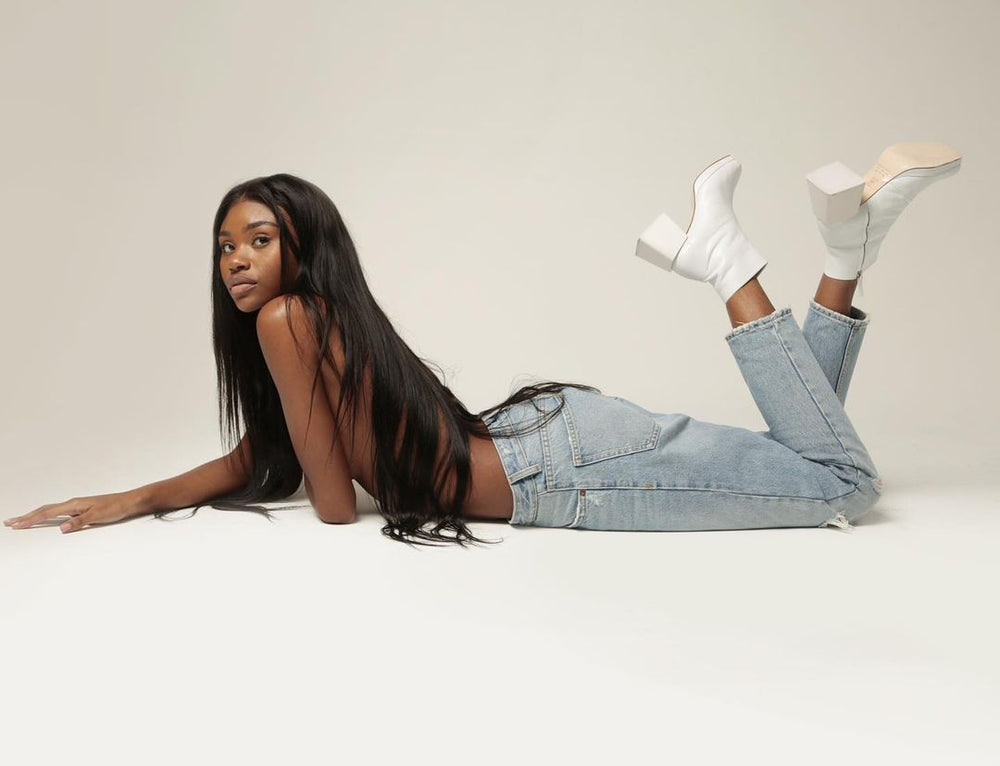 Building a shoe collection is by no means a necessity. You don't have to buy tons of different shoes in all the colors of the rainbow! There are some shoes that are a must, and others that are just fun to have in your wardrobe, which is why we wanted to make this list. Here are six pairs of shoes that are perfect for every occasion:
Strappy sandals
This classic style is a must-have for every girl's shoe collection. They pair perfectly with sundresses or skirts, and they can also make any outfit look more sophisticated. They're great for the summertime, and they make your legs look long and lean. You can't go wrong with a pair of strappy sandals!
Our Naomi Gold sandals. 
Cowboy boots
These sturdy, classic boots in black or white are a staple for the winter months—they'll be your favorites for years to come. We even wrote an entire blog post about how versatile and trendy they are! Cowboy boots are a great option if you want to stay warm while still looking fashionable. They go with everything from jeans to leggings and even dresses!
@biancaagarcia wearing our Juana White boots
Ankle boots
These shoes are perfect for keeping your feet warm without sacrificing style! They work well with…basically any item of clothing. Since you can wear them with jeans or shorts, they can be worn all year round —they keep your feet nice and warm during colder months, but they're still light enough for spring weather as well.
Our Nicola White ankle boots.
Platform shoes
Platform shoes are another classic that every girl should have in her closet. They're great because they give you an extra height boost without sacrificing comfort. They are the perfect option for people who don't like wearing heels, but still want to feel classy! Platform shoes are making a big comeback into the fashion space this year, so we're delighted to introduce you to our brand new platform shoes, Liz! 
Combat boots 
Combat boots are perfect for casual outfits, but can also be dressed up with some leggings and a blazer. What else can we say about them? They are one of the most iconic pair of shoes in the world. The perfect combination between grunge, comfort, and style, they're the king (or queen?) of versatile shoes. 
Flat sandals 
Every girl should have a pair of flat, comfortable sandals. They're the easiest to slip on and off, and they're great for summertime. They're great for when you want to be barefoot, but don't want to walk around with your toes exposed to hot asphalt or gravel! Our Zoe slides are the perfect option for the beach or the pool. 
Our Zoe Nude sandals.
Of course, these are just suggestions! Take into consideration things like where you live, how long your commute is, and what types of events you usually attend before deciding what shoes to invest in. Also: expand your shoe collection gradually. Trying to change everything about your wardrobe at once is unnecessary and expensive. But do try new things! The experience is part of the fun.