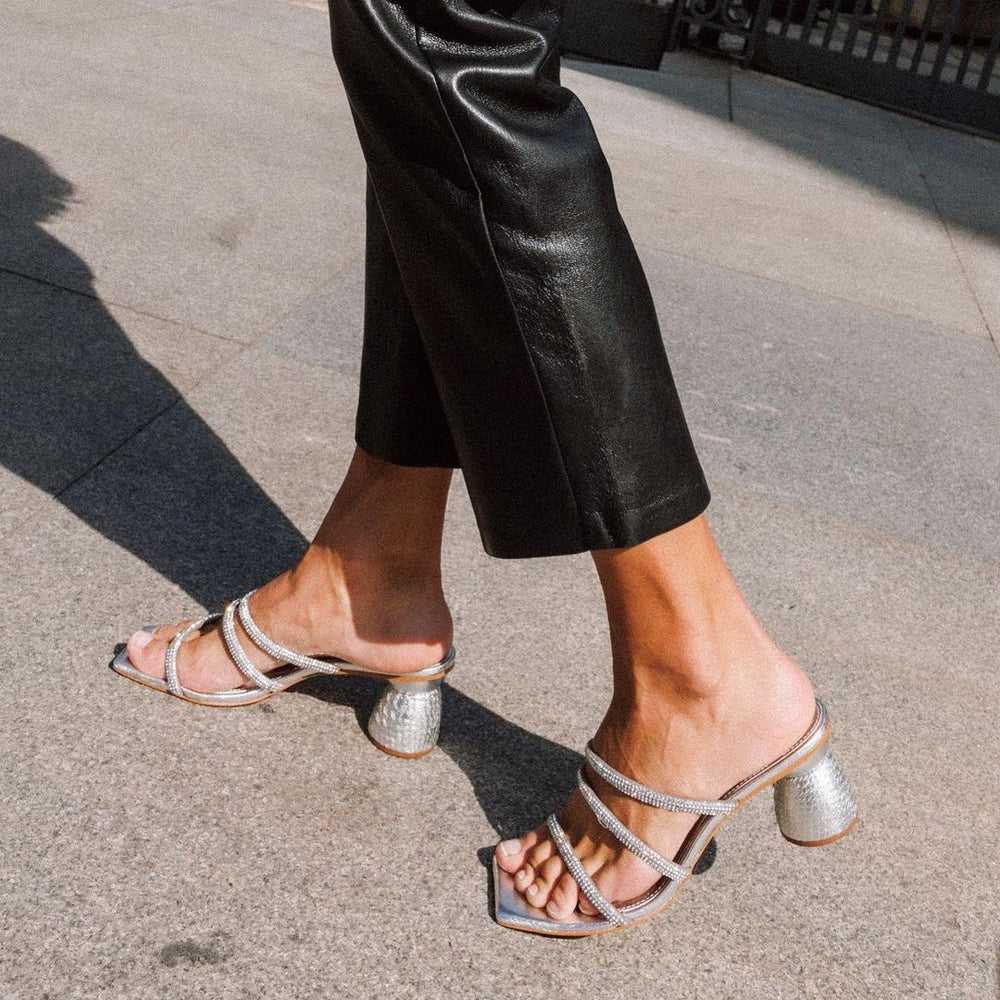 Black is comfortable, it's sleek, sophisticated, and always in style. But if you're not careful, an all-black outfit can become monotonous and boring. That's where shoes and accessories come in. In this blog post, we'll explore some shoe options with a pop of color or texture, to make all-black outfits. 
Metallic shoes
Metallic shoes are a great way to add some shine and texture to your all-black outfit. Gold, silver  metallic shoes can add a touch of glamour to it, and they're the latest catwalk and celebrity trend. You can opt for metallic heels, sandals, or even slides. 
Our Mia sandals. 
Animal print shoes
Animal prints like leopard, snake, and zebra are a great way to add some visual interest to your all-black outfit. They're bold and playful, yet still sophisticated. 
Shoes in bold colors
Colored shoes can add a pop of color to your all-black outfit, making it more vibrant and fun. 
Embellished Shoes
Embellished shoes like embroidered or sequined shoes can add some texture and sparkle to your all-black outfit. Do you want to give your outfit an edgy look? Why not go for some subtle chains on your boots? 
Our Capri sandals.
Statement Shoes
Statement shoes like chunky platform shoes, architectural heels, or cut-out booties can add some edge and drama to your all-black outfit. They're a perfect way to show off your fashion-forward side.
Our Delphine boots. 
The next time you're wearing an all-black outfit, consider switching up your shoes and see how it can take your look to the next level! At Vicson we create statement pieces that can elevate any wardrobe, and we want to do it while also keeping our clients comfortable. Fashion shouldn't have to hurt!